European roulette is the most abundant roulette game online and in brick-and-mortar casinos. If you've ever fun-played the roulette game, you've played European roulette most probably, because it is everywhere, and is being regarded as the regular version of the roulette. So, European roulette is being played the most among other roulette types. And that is only because it is abundant, but people love it for other reasons too. For instance, it is quick to learn and play. And it offers a reasonable house edge of 2.70% with a good RTP of 97.30%. So, if you're looking to
play roulette online
, we recommend starting with the European roulette game. More, among the things that make European roulette online, stands apart from other roulette types is the layout of its roulette table, which we're going to discuss ahead. It has a set of basic European roulette bets and payouts. And if you're looking to learn a European roulette casino, keep reading to get an insight into it. Below, we're going to discuss the rules of the European roulette game, its bets, payouts, and strategies that will explain best how European roulette differs from American roulette specifically.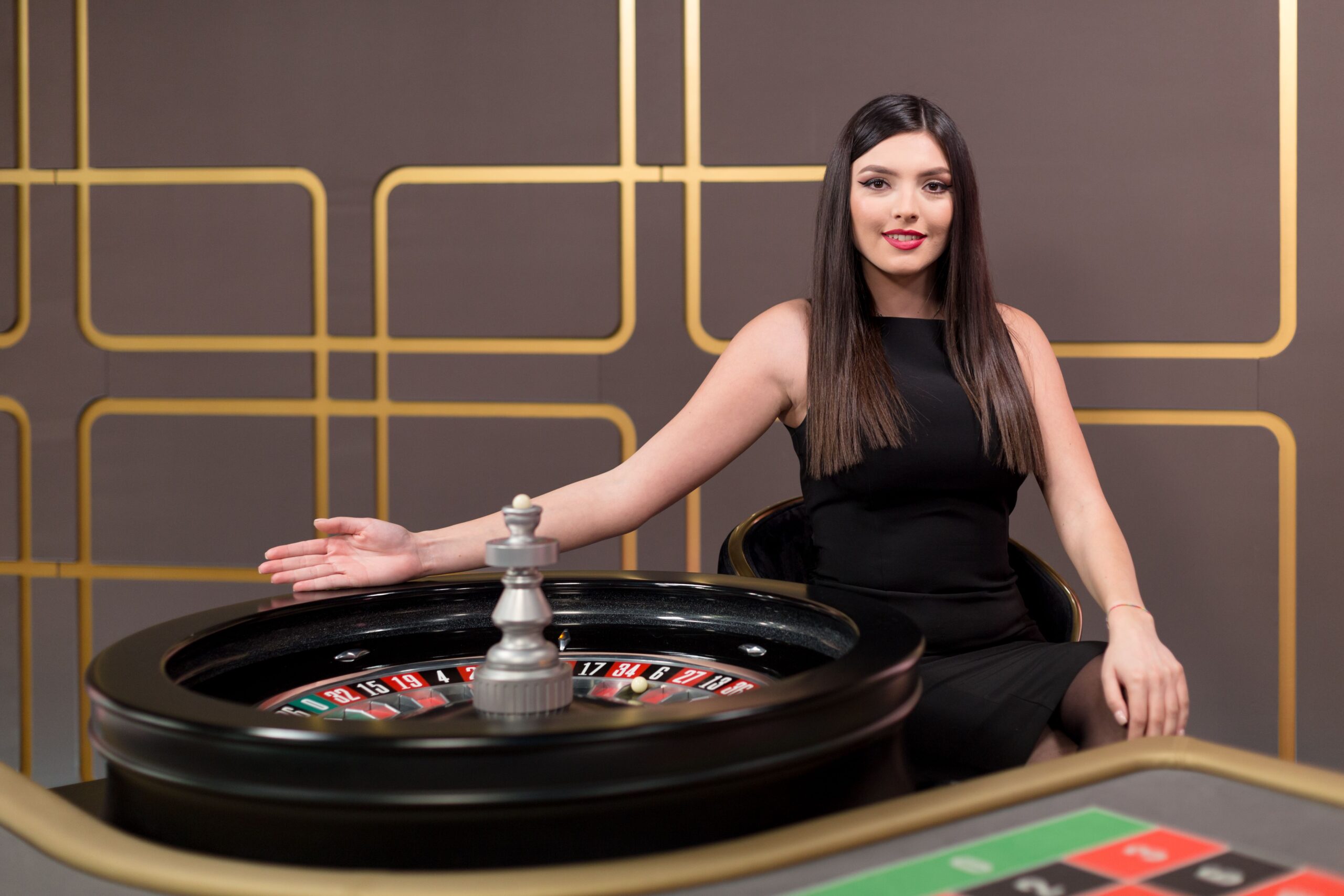 European Roulette Rules
Learn how to play roulette in casinos with the following European rules guide. The game begins with understanding the roulette wheel here.
The European roulette wheel is different from the American roulette wheel. And it has only 37 pockets in it, with 1-36 numbered pockets and a single 0 pockets. All the numbers are arranged in random order with red and black alternate patterns. And the presence of a single zero pocket reduces the house edge to 2.70% while increasing RTP to 97.30%.
The European roulette game begins with you choosing your roulette table of the desired maximum or minimum limits.
And as you proceed further in the game, look for the type of bets you'd look to the place, either these are outside or inside bets. More, you can place some additional bets as well, for the extra winnings.
If you're looking to bet low money with more frequent wins, we recommend going for the outside bets. But, if you want high payouts, then go for inside bets. However, there's more risk factor involved in inside bets along with more frequent losses. So, go for outside bets, if you're looking to stay in the game for long.
Once you're done placing your bets, press the spin button for the European roulette wheel to spin. But, if you're playing European roulette live, the dealer will have control over the game and will spin the wheel on its own. So, there will be a set time after which you should stop placing your bets.
Now, watch the wheel moving and the roulette ball spinning in the opposite direction. Once the ball lands in a pocket, observe it. If it's your chosen pocket, it's a win-win.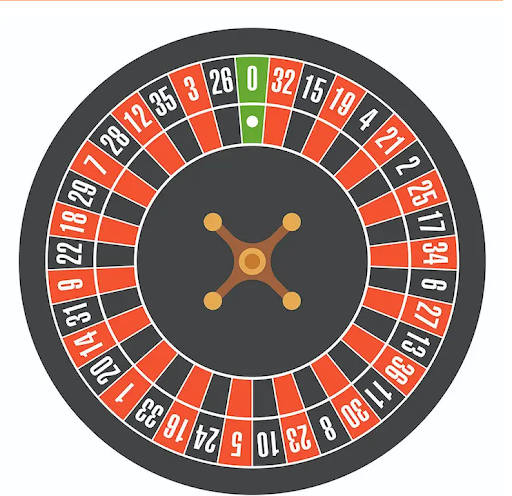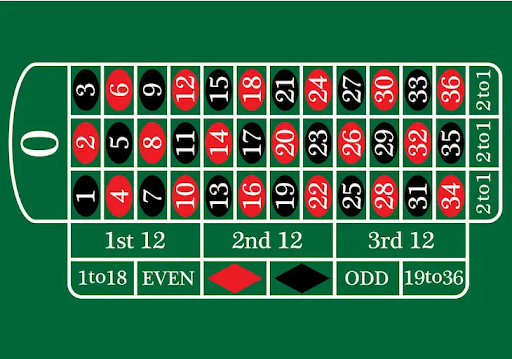 Types of Bets in European Roulette
There are two different types of bets in European roulette game, inside bets and outside bets. Let's explore both along with their sub-types.
Inside Bets
These bets are placed on the numbers inside the European roulette wheel. And they have fewer winning chances as compared to the outside bets, as you get a huge payout if you hit a win in this version. More, you need a high budget to place such bets. Let's see what are the different types of inside bets you can play with, in European roulette.
Straight-up Bet
It is the type of bet in European roulette you place on an individual number or a small group of numbers. It has the highest payout among all bet types and that is 35:1. For instance, you bet on the number 12 and your prediction comes up correct, you'll then win money 35x to your wager amount.
Split Bet
It is when you bet on two adjacent numbers in European roulette, provided these numbers are on the same horizontal line. And the bet can be placed by putting your chips on the line between these two numbers. For instance, when you bet on both 8 and 9, and then if the ball lands in any one of the two, you'll win.
Street Bet
This type of bet in European roulette involves betting on 3 consecutive numbers in a row. For instance, 10-11-12. And it is also called three line bet, due to the involvement of 3 numbers. Another special thing is you can bet on 0-2-3, and 0-1-2 as well. And then, if your ball lands in any of these three numbers, you will be declared a winner.
Corner Bet
You can place a bet in European roulette on the amount of numbers as big as 4. But, those four numbers must be attached by a single corner. And that's why this bet is named the corner bet. For instance, when you place your bet on 5-6-8-9. Drag the chip to the corner joining them and your bet will be placed.
Double Street Bet
This bet in European roulette is placed on two adjacent rows containing 6 numbers. And maybe that's why this bet is sometimes called the double street bet. For instance, when you bet on 10-11-12-13-14-15. And then, if your balls land in any of these six pockets, you're a winner.
Outside Bet
This bet in European roulette is placed on the outside of the roulette wheel with more winning chances but fewer payouts.
Even Bet
It is when you bet on all even numbers on a European roulette wheel. And the ball just needs to land in any of the even pockets for your win. For example, when you bet on the number 24.
Column and Dozen Bet
This bet in European roulette is placed on any of the three columns of the roulette table. Or any of the three dozens in the roulette table, i.e. 1-12, 13-24, 25-36.
| Bet Type | Payout | Odds |
| --- | --- | --- |
| Red/Black | 1:1 | 48.65% |
| Odd/Even | 1:1 | 48.65% |
| 1-18/19-36 | 1:1 | 48.65% |
| Dozen | 2:1 | 32.43% |
| Column | 2:1 | 32.43% |
| Straight | 35:1 | 2.70% |
| Split | 17:1 | 5.41% |
| Street | 11:1 | 8.11% |
| Corner | 8:1 | 10.81% |
| Line | 5:1 | 16.22% |
Strategy and Tips to Win in European Roulette
All over the world and especially in India, roulette players practice different roulette strategies and tips to win in European Roulette. Among these strategies, the Martingale strategy and the bankroll method are the most popular and practiced ones. The Martingale strategy is super easy to practice in European roulette online. Here, you're actually supposed to increase your bet after each loss until you hit a win. And then, you can restart with your initial betting amounts. However, not all roulette pros like this strategy as it is a bit risky and a high-budget technique. And you lose more, over fewer winnings. Still, if you're looking to hit a big win in one strike, this strategy is for you then. But, no matter what roulette techniques you're using, the key answer to how to win European roulette is the 'managing your bankroll' strategy. That means, keep a watchful eye on your budget and never spend way too much than you can afford. Besides these roulette strategies, here's a list of roulette tips and tricks to help you ace the game like a pro. Such as:
You should not just stick to a single game type only, must try all roulette versions including European roulette that has high winning payouts and is the most popular roulette version among all.
More, experts at 24betting suggest avoiding the crowded tables, because they take away your chances of enjoying the table to its fullest alongside reducing your chances of winning.
Playing European roulette online for free at authentic online casinos is completely safe. But, just to be on the safe side, we recommend spinning the roulette wheel several times before placing your bet. This trick comes in handy especially when you're playing in some online casino for the first time
Following the above tip, 24betting advice you to play for real money only with reputable and highly-reviewed online casinos. This way you'll be able to win big without any risk factor involved.
And before you place a bet in European roulette, it is better to understand all the bet types, their payout ratios, and winning odds for each type.
Know the bets, so you can decide impulsively which bet you're willing to play and win immediately.
Difference between playing European Roulette online for free and American Roulette
The key difference between these two roulette versions is the number of pockets in their roulette wheels. The European roulette has 37 numbered segments in its roulette wheel, while the American has 38. This additional pocket in American roulette is due to the presence of another zero pocket having double 00's. And this 00 segment in American roulette increases its house edge to 5.26%, while the European roulette has 2.70% of the house edge. Meaning, American roulette is profitable to the casinos in case of the profit share, while European roulette is more beneficial to the players, as it pays them back more. Apart from this, the arrangement of numbers on the American and the European roulette wheel is completely different. However, it doesn't affect the game play more or less.
Can I Play European Roulette Online for Free?

Many online casinos that offer European roulette online do provide its virtual version, where you can play the European roulette online for free. Playing the game for free helps one to understand its rules and strategies.

How do you win European Roulette?

European roulette for free is one of the most popular versions of the roulette games. And to win European roulette is easy. All you need is better luck and a watchful gaze to see what strategies will work for you. And then, if the ball lands in your chosen pocket, it's a win-win for you.

Can I play European Roulette in Live Casinos?

Yes, you definitely can play European roulette live. It is the most played version of the roulette games both in brick-and-mortar casinos and in live studios. All of the online casinos that provide roulette games have this version of the game present.

How does European Roulette Work?

Similar to the other roulette versions, playing European roulette starts with choosing your table and placing a bet. An infinite number of players can participate in it. Once each player is done placing their bets, the dealer spins the wheel, and if the ball lands in your predicted pocket, you'll win.

What's the house edge in European roulette?

House edge is the amount of share a casino keeps from your bet money. European roulette has a house edge of 2.7%, which is pretty safe for a player.

What's the RTP in European roulette?

RTP is the abbreviation for 'Return to Player.' So basically, it is the average estimated amount a player gets in return for its wager amount, in case of his/her win in the game. European roulette has an RTP of 97.3%.