Sanjay Banger is the new head coach of RCB for the next two seasons. He is the former batting coach for the Indian cricket team and batting consultant at RCB IPL team.
Banger was appointed as the head coach after Mike Hesson stepped down from his duties in November 2021. However, Hesson will continue his duties as Director of Cricket at RCB.
Here this page contains information about RCB coaches 2023.
RCB Coach History
Royal Challengers Bangalore Coaches' History
| Year | Coach |
| --- | --- |
| 2008 | Venkatesh Prasad |
| 2009-2013 | Ray Jennings |
| 2014-2018 | Daniel Vettori |
| 2019 | Gary Kirsten |
| 2020 | Simon Katich |
| 21.8.2021-9.11.2021 | Mike Hesson |
| Present | Sanjay Bangar |
RCB 2023 Head Coach
Sanjay Banger, a former Indian all-rounder is the new head coach of RCB. This 50-year-old team coach had an impressive coaching career. He was with the Indian cricket team as their batting coach, alongside Ravi Shastri.
And he has also worked with RCB before, as their batting consultant and with the support staff. On November 9, 2021, RCB announced their new team coach for the next two seasons. With Banger's wealth of experience, let's see what changes he'll bring to the team.
"It's an honour and great opportunity to serve such a great franchise in the capacity of Head Coach. I have worked with some exceptional and talented members of the squad and can't wait to take this team to the next level. There's a lot of work that needs to be done with the IPL Mega Auctions and the season following it, but I'm sure that together with the continued support of the management and the support staff, we can deliver the goods and bring cheer to our fans across the globe," said the newly appointed head coach.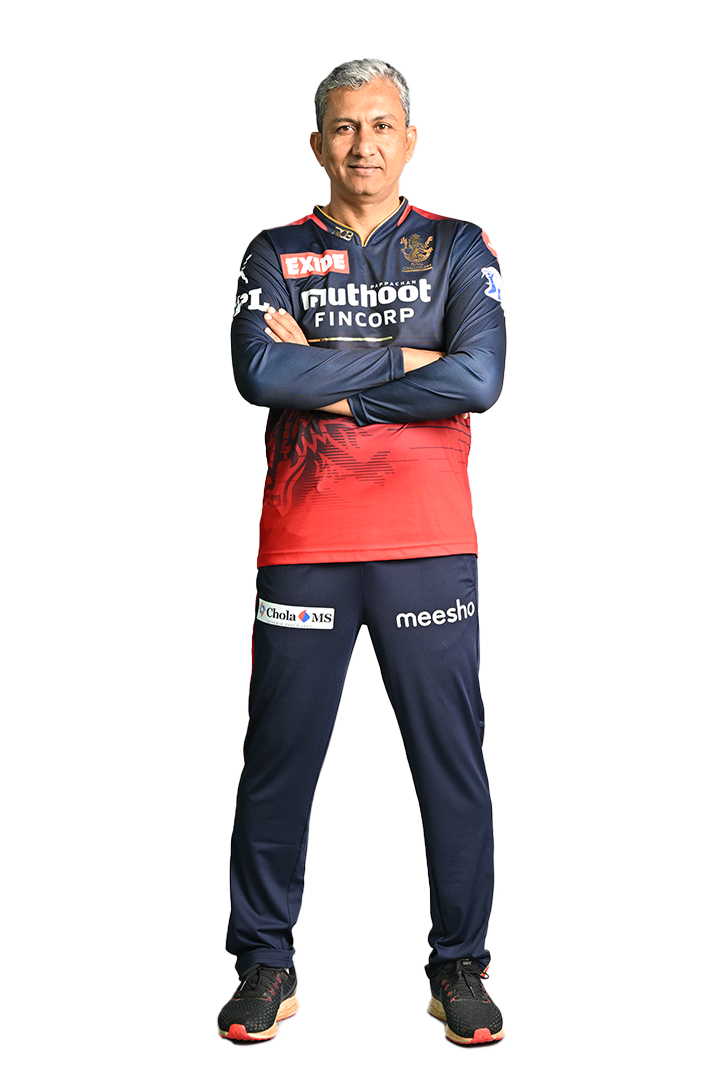 RCB 2023 Batting Coach
The former all-rounder at RCB, Sridharan Sriram is RCB's new batting coach for the 2023 season. Before working with RCB, Sriram has worked with many talented squads including working as the coaching consultant for the Australian cricket team, during their Bangladesh tour in 2015.
Sridharan has also played for the Delhi Capitals IPL team and has worked as their assistant coach as well. He has played 8 ODI matches for the Indian cricket team and has scored 81 runs alongside 9 wickets.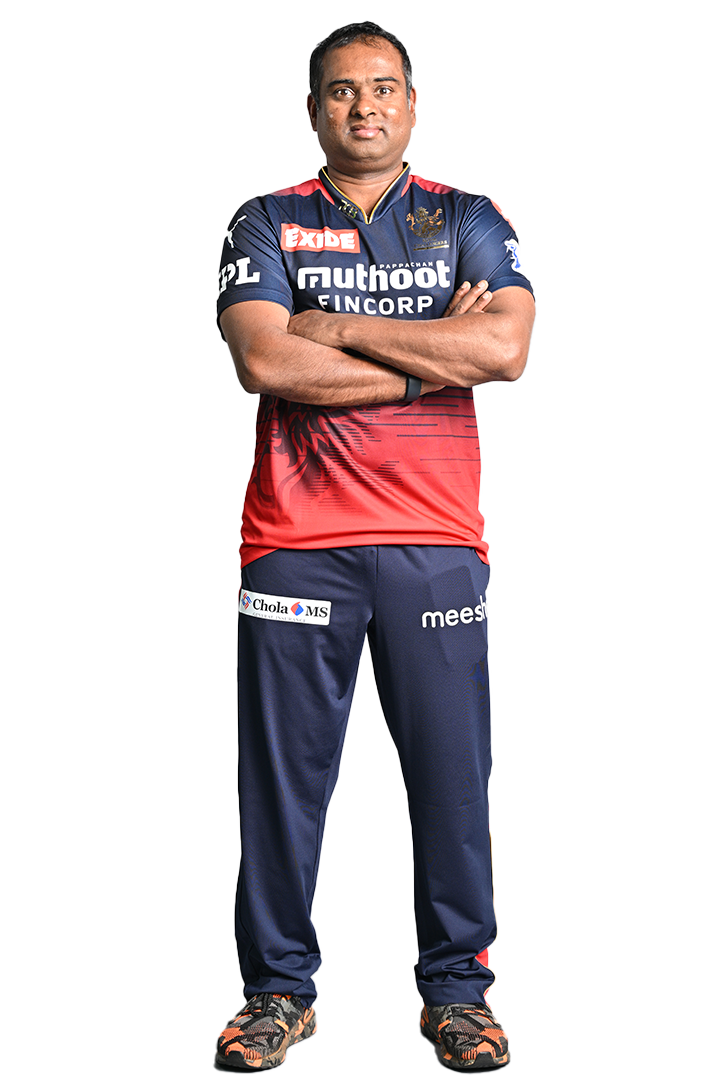 RCB 2023 Bowling Coach
The 44 years old Aussie pacer, Adam Griffith is the new RCB bowling coach 2023. This right-arm fast bowler has served Tasmania and Leicestershire. Though he never played an international game, his bundle of experience on the domestic side makes him a great coach.
Adam has played 50 first-class matches, 54 List-A games, and 12 T20s during his domestic career. What's more, he has also played the bowling coach for the Australian cricket team and the Western Warriors'.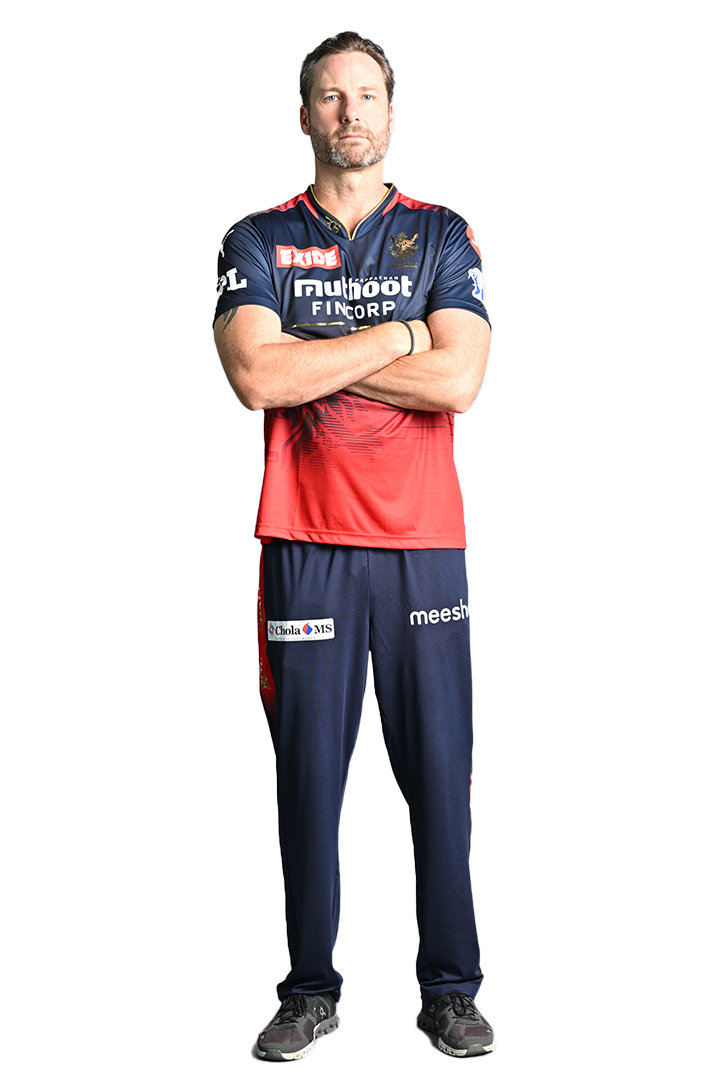 RCB 2023 Fielding Coach
Malolan Rangarajan is the new RCB fielding coach. He is, in fact, the youngest coach at RCB. Malolan is only 33 years old and is already serving two positions at RCB. He's the fielding coach and also works as the talent scout at RCB.
Rangarajan has played as a right-handed batsman and right-arm off-spinner for Tamil Nadu and Uttarakhand. And he also has experience in TNPL.